Offset Mortgages
The money in your bank account gives you instant access and peace of mind, but earns you very little interest. If you could enjoy the usual benefits and also save money on your mortgage at the same time, would this interest you?
What is an offset mortgage?
A savings account is opened with your mortgage provider. The amount of savings held in the savings account will be offset against your mortgage balance with interest only charged against the difference.
You still have instant access to your savings and choose from 1 of the following huge benefits:
Reduces your mortgage payments
Reduces the term of your mortgage
How an offset mortgage works?
Circumstances before an offset mortgage
When offsetting your savings
Mortgage Balance Outstanding is £150,000.
20 years remaining on it.
Paying £794.85 p/mth.
Interest Rate of 2.09%.
£40,000.
Interest rate of 0.2%, earning £80 per year.
When offsetting your savings
The interest charged is based on a mortgage balance of £110,000.
You don't earn any interest on the £40,000 savings held.
Your Offset Mortgage Choices
As you have offset your savings to your mortgage you can now choose how to set up your mortgage payments from the following 2 options:
Option 1 – Reduce your monthly mortgage payment (located within the benefits of an offset mortgage)
Mortgage payment reduces from £794.85 per month to £582.89 per month -a monthly saving of £211.96
Option 2 – Reduce the term of your mortgage (located within the benefits of an offset mortgage)
If you maintain the original monthly payment of £794.85, your mortgage company requires a minimum monthly payment of £582.89, meaning you are overpaying on your mortgage by £211.96 per month.
This will result in repaying your mortgage 2 years and 7 months earlier.
Come to us for advice
It's important that you contact a mortgage broker, like Money Advice Clinic, to identify whether a standard or offset mortgage is the right option for you because there are so many options and considerations to take onboard.
What you need to know
When withdrawing money from an offset savings account, the savings made on both options are reduced.
When adding funds to offset savings, the savings increase.
You can elect to flip from one option to another during the term of the mortgage.
Changes to the interest rate charged on your mortgage or the savings earned from a normal instant access savings account will impact the comparison example given above.
If you have plans to spend all of your savings, an offset mortgage may not be considered the best option for you.
Our offset mortgage service
Compare thousand's of offset and standard deals to identify the right mortgage for you.
Calculate whether you're best keeping money in your savings account or taking out an offset mortgage.
Deal with all paperwork and the full application process.
Keep you informed as your application progresses.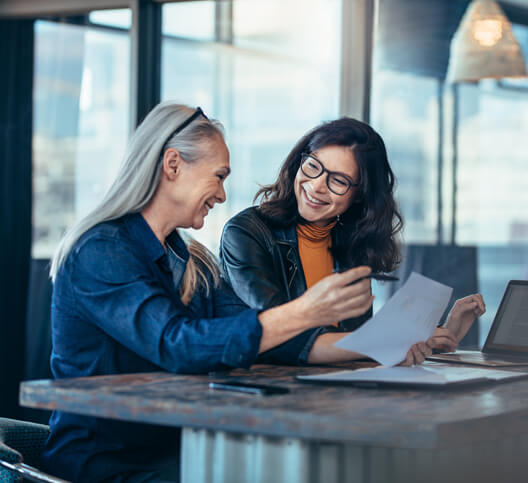 Make An Enquiry
Looking to improve your finances? Get in touch and discover how one of our personal money workout programmes can help.
"We have worked with Paul for many years when we have needed support and advice regarding our mortgage. Paul is impartial, knowledgeable, efficient and always manages to find us the best product. We have no hesitation in recommending Paul to anyone looking for mortgage advice."

Mr and Mrs Finch

Chorley
"Paul explained the process in a way that was easy to understand, he kept in contact throughout the re-mortgage process . Paul saved me money and I'm extremely grateful for his help. A friendly, professional service with that all important personal touch."

Miss Gwynne

Southport
"Thanks to Paul I more or less have an interest free mortgage from the offset mortgage he arranged for me. A solution that was perfect for my circumstances and the advice was very much appreciated."

Mr Pedley

Preston
Your Home (or property) may be repossessed if you do not keep up repayments on your mortgage or any other debts secured on it.
There may be a fee for mortgage advice. The precise amount will depend upon your circumstances.