Debt Consolidation Mortgages
Are your debt repayments taking their toll or affecting your ability to afford your lifestyle?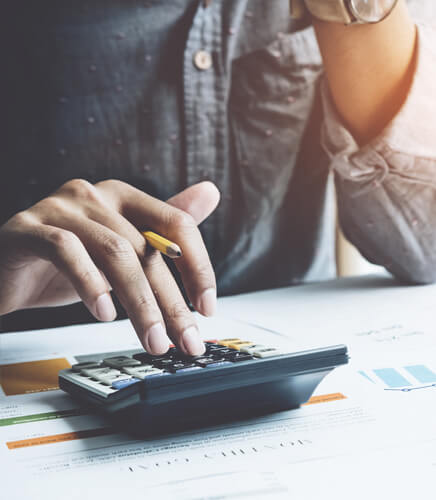 Caution is required
A debt consolidation mortgage allows you to borrow money against your property to repay some / or all of your outstanding debts, with the aim of making your outgoings more affordable.
Although this may seem an attractive route to take, you must find the right balance. It could cost you a lot more in interest payments as you will probably be spreading the repayment of your debt over a longer period.
With lending criteria forever changing and interest rates varying dramatically, we recommend you get informed advice from Money Advice Clinic.
How we can help…
We will make all of the complicated details simpler for you to understand, and will recommend the best way of getting your finances better organised.
Compare thousands of deals against your existing mortgage provider.
Calculate the difference on the interest you will pay so you can identify the true savings you will make.
We'll take care of all the paperwork involved.
We'll keep you informed as your application progresses.
Have you been turned down by your mortgage provider and are tied into a deal? We can still help with a second charge mortgage.
Make An Enquiry
Looking to improve your finances? Get in touch and discover how one of our personal money workout programmes can help.
"We have worked with Paul for many years when we have needed support and advice regarding our mortgage. Paul is impartial, knowledgeable, efficient and always manages to find us the best product. We have no hesitation in recommending Paul to anyone looking for mortgage advice."

Mr and Mrs Finch

Chorley
"Paul explained the process in a way that was easy to understand, he kept in contact throughout the re-mortgage process . Paul saved me money and I'm extremely grateful for his help. A friendly, professional service with that all important personal touch."

Miss Gwynne

Southport
"Thanks to Paul I more or less have an interest free mortgage from the offset mortgage he arranged for me. A solution that was perfect for my circumstances and the advice was very much appreciated."

Mr Pedley

Preston
Your Home (or property) may be repossessed if you do not keep up repayments on your mortgage or any other debts secured on it.
There may be a fee for mortgage advice. The precise amount will depend upon your circumstances.